Vietnam Observational Study Mission on Productivity & Quality improvement

(October 8, 2014)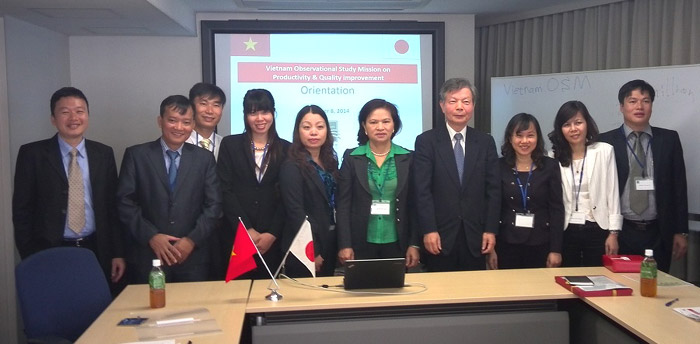 The photo was taken during meeting with the President of JPC in the office.
The study mission was sent to Japan Productivity Center (JPC) with the support from Asian Productivity Center (APO). It was implemented in Tokyo and Kanagawa from 6 to 10 October. The mission was consisted of 9 delegates, from Vietnam National Productivity Institute, Directorate for Standards Metrology & Quality, Small and Medium Enterprises Development Support Center, and Ministry of Science and Technology of Vietnam.
Japan Productivity Center organized the programs on Productivity & Quality activities in Japan, including the food processing company visit to see how they apply the quality tools and Kaizen in action on the scene.