Observational Study Mission from Singapore "CONSULTANCY TRAINING PROGRAM IN JAPAN 2015"

(June 8 to 12, 2015)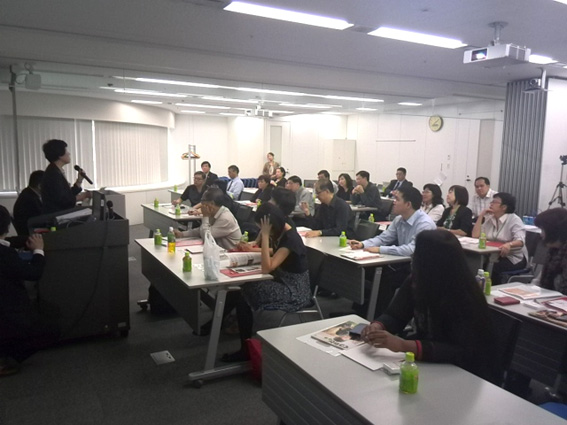 Presentation at visiting companies
The Japan Productivity Center carried out 5 days observational study mission which is part of the ongoing management consultancy training program in Singapore. This tour is jointly planned with Singapore Productivity Centre (SPC) with support from Singapore SPRING.
The delegates of 26 management consultants from Singapore have visited advanced Japanese companies in the area of food service and retail industries such as JR East Food Business, Tetsudo Kaikan, RyohinKeikaku (MUJI), Ganko Food Service, GuruNavi, and Takashimaya.
They also have lecture on Service Engineering and visited FOOMA conference during the 5 days program in Tokyo.