Study mission from Sri Lanka supported by Asian Productivity Organization

(June 28 to 30, 2018)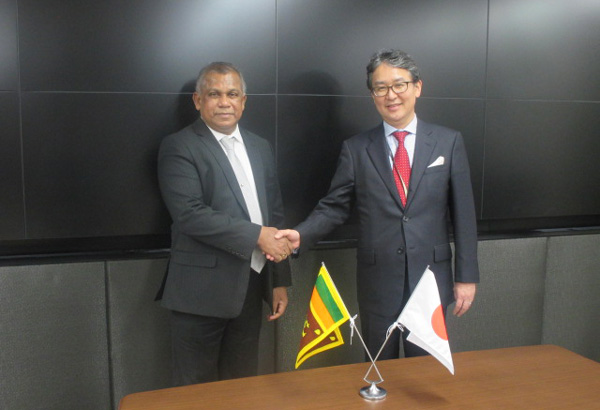 Mr.Okawa and Hon.Maddumabandara, the Minister from Sri Lanka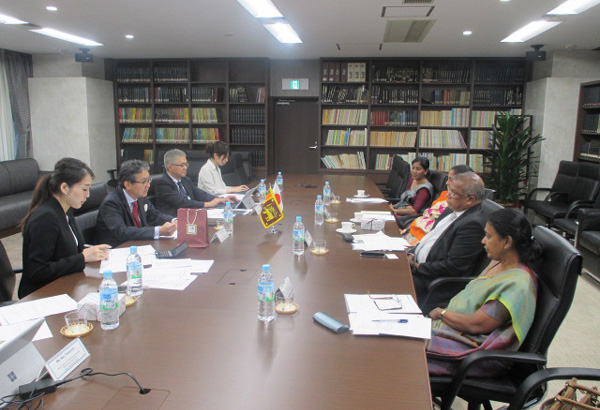 Presentation from Mr.Okawa regarding the activities of JPC
The Japan Productivity Center (JPC) hosted the study mission on "Productivity Sharing Experience" from Sri Lanka from June 28 to 30, 2018. This study mission was supported by Asian Productivity Organization under its bilateral cooperation scheme of member countries. Mr. Yukihiro Okawa, Managing Director of JPC, welcomed Hon. Ratnayaka Mudiyanselage Ranjith Maddumabandara, the Minister of Public Administration & Management/Minister of Law & Order, and officers from Sri Lanka Government and shared the current situation of Japanese productivity as well as JPC's activities on productivity.

Mr. Okawa explained how JPC had applied suitable solutions to address productivity related issues in accordance with the change of economic and social situation. He also shared current situation that many Japanese companies face the challenges how to increase value added and that JPC is under preparation to address these challenges through global collaboration.

The Minister commented that JPC's contribution to the industrial development and economic growth and its sustainable business model with low rate of government's consignment was very insightful and expressed expectation on the future collaboration between JPC and National Productivity Organization in Sri Lanka.